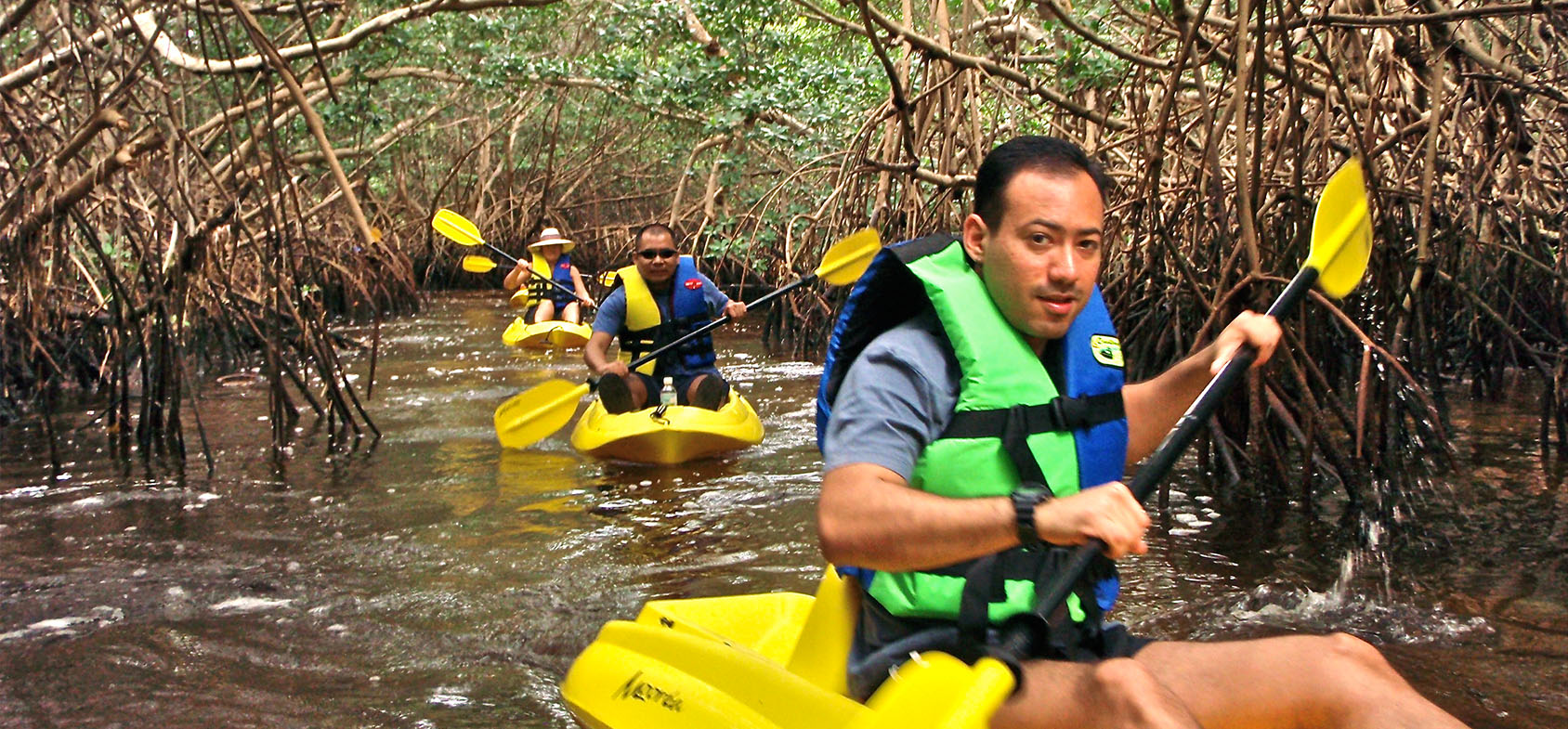 Diving on Alacranes Reef
This tour is not being offered now. Check some other options.
4 day / 3 night expedition
Ecoturismo Yucatan, invites you to dive and enjoy the amazing coral reef located 62 nautical miles from Progreso port on the Gulf of Mexico. The five islands comprising this reef system have a perfect symbiosis with the surrounding area full of multicolored fish and the shapes of this waterworld. All this with an excellent visibility on an average of 16 miles. The water temperature is warm and the speed of the submarine currents is 2 knots. Specialists have identified more than 600 species of fish here. This reef is considered to be the most complex coral maze in Mexico. This place is open to diving from April to september.
Schedule:
Day 1: Briefing & dinner in our restaurant in Progreso Port at 9:00 PM. Transfer to the marina to weigh anchor.
Day 2: Arrival to Alacranes Reef, set up camp, check equipment and dive.
Day 3: Dive, eat, drink, dive, eat, enjoy and sleep.
Day 4: Dive, eat and get ready to return to Progreso Port.
Includes:
- Transfer M&eacuterida - Progreso- M&eacuterida
- Crew (trip leader, captain, sailors, cook)
- Lodging in tents or cabin boat (optional)
- Meals, beverages and snacks
- Dive Master
- Chasseboat & compressor (7 lb x min)
- Medical Insurance
- Oxygen Kit (12 hrs)
- Entrance to Marine Park
- Unlimited dives & filled tanks

Price:
Not includes: - Plane tickets
- Lodging in M&eacuterida
- Dan Diving Insurance
- Dive gear
- Tip (Tipping the crew is allowed and greatly appreciated - standard 10% of trip price)

Optional Rental gear:
- Mask
- Snorkel
- Fins
- BCD
- Regulator
- Weights
28 USD per day
Reservations:
At least 5 days in advance
(From July to September, and may run beginning April.) Valid dive credential, partnership system.
Restrictions:
Night dives require strobe and cialumen lights.

Items to bring:
- Sleeping bag
- Flashlight
- Swimsuit
- Windbreaker
- Sunscreen
Please bring with you light baggage.

Payments:
60% down payment 40% before departure.
Policies:
Cancelations with less than two week 50% charges over the down payment, less than a week 100% charges.
Change of date in reservations 35% with less than two weeks, one week 50%.
Motion sickness medication should be taken the night before and again before departure
Technical description Mozita III
- Capacity 14 pax maximum
- Facilities: 2 bathroom, kitchen, living room, dinning room.
- Length: 55 ft
- Wide: 16 ft
- Draught: 4 ft
- Velocity: 10 nautical Knots
- Displacement: 30 tons
- Construction: Steel
- Motor: Diesel 350 HP turbo charged
- Water tank: 625 gal.
- Diesel: 1000 gal.
- Instruments: GPS, SatNav, Depth sounder, Fish finder, VHF radio, HF radio and Cd system.
- EDP boat: 10 divers maximum, 25 ft, 55 hp fiber glass.
- THE BOAT HAS ALL NATIONAL CERTIFICATIONS TO OPERATE UNDER THE MEXICAN AND NAUTICAL LAWS.
Seazone reserves the right to cancell the services (total or partial) due to consequences out of our control such as: natural phenomena. We will be able to negotiate a new departure date.

All tours are led by specialized guides.
SEE VIDEO
Email us today asking for our tours.
---
View some examples of the other tours we provide, keep in mind that our "fort&eacute" is the creation of "ONE-OF-A-KIND" TOURS, designed with your needs and interests as the most important ingredient.
Calle 3 No. 235 x 32A y 34
Col. Pensiones C.P. 97219
M&eacuterida, Yucat&aacuten, M&eacutexico.
Tel: (52) (999) 920-2772
Tel: (52) (999) 925-2187
Fax: (52) (999) 925-9047