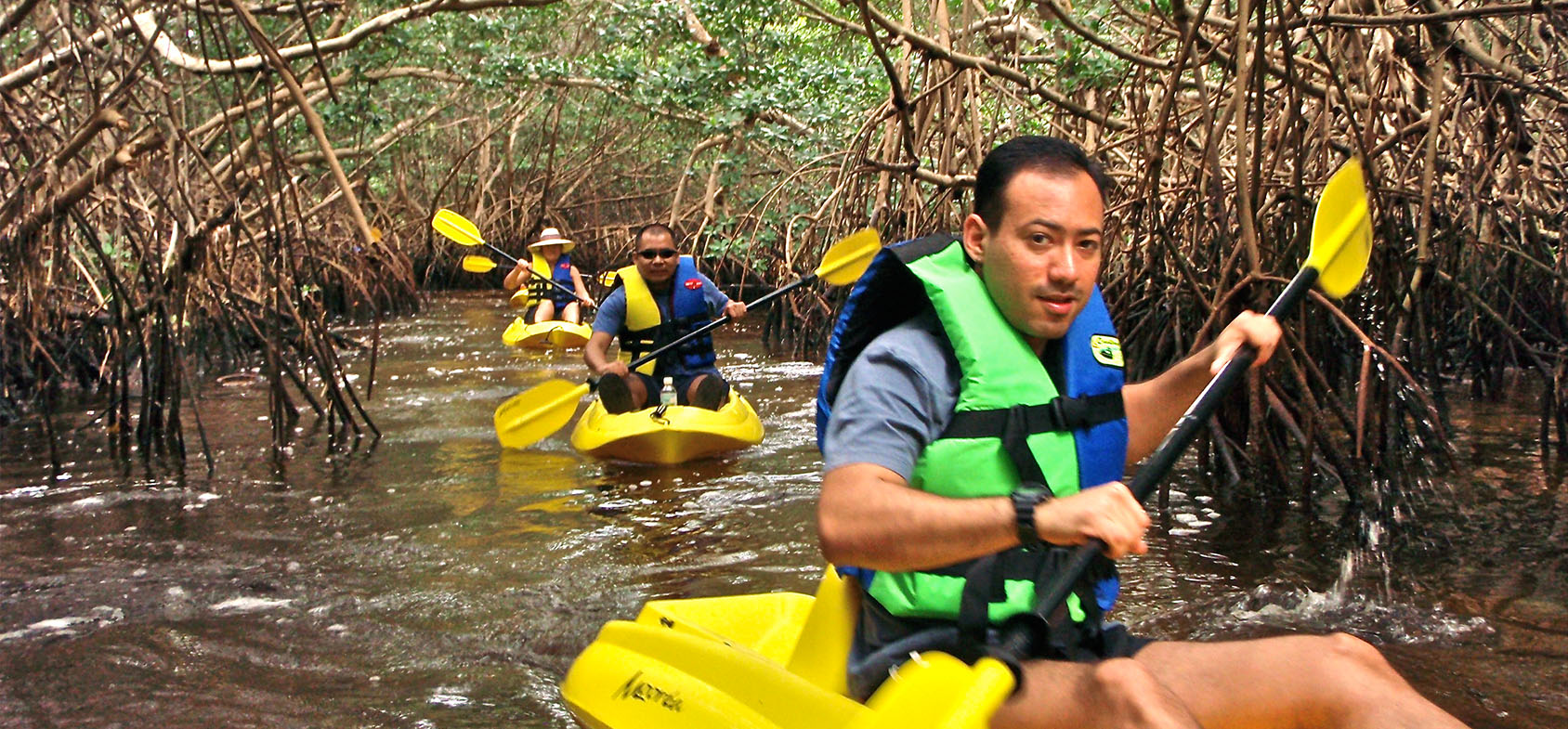 The Maya took advantage of the cenotes and caves, naturally formed wonders created by the filtration of water through the limestone surface.
The first explorers who arrived in Yucatan were amazed to find an extraordinary culture focused around water, in a place with no rivers or lakes and with a lengthy dry season. For this reason, most of the beliefs and customs of the area's prehispanic inhabitants were concerned with rain as the basis of survival. Therefore, it was the water god who was most frequently found represented on the temples and ancient buildings.
The cenotes, or underground rivers, are sources of plentiful crystalline water which have fulfilled men's needs throughout the centuries and can be found only in Florida, the Yucatan Peninsula and the island of Cuba.
Today at least 1000 cenotes have been located among the approximately four thousand that are believed to exist in the State of Yucatan. These unique places are now included in the ever increasing number of tourist attractions of the area, both for the archaeological value they offer, as in the cases of Chichen Itza and Dzibilchaltun, and for the exquisite natural beauty they possess, as found at the Dzitnup cenote near Valladolid.
Due to the existence of these historical and natural attractions, cave diving, as an ecotourism activity, is beginning to gather momentum. For those who enjoy this fascinating sport, a journey into the depths of the earth, traversing the fabulous watery labyrinths of Yucatan, the ideal temperature and clarity of the water offers a unique experience.
Come experience a kayak adventure and discover the magnificence of the mangrove estuaries along the Yucatan coastline!
SEE VIDEO
Email us today asking for our tours.
---
View some examples of the other tours we provide, keep in mind that our "forte" is the creation of "ONE-OF-A-KIND" TOURS, designed with your needs and interests as the most important ingredient.
Calle 3 No. 235 x 32A y 34
Col. Pensiones C.P. 97219
M&eacuterida, Yucat&aacuten, M&eacutexico.
Tel: (52) (999) 920-2772
Tel: (52) (999) 925-2187
Fax: (52) (999) 925-9047