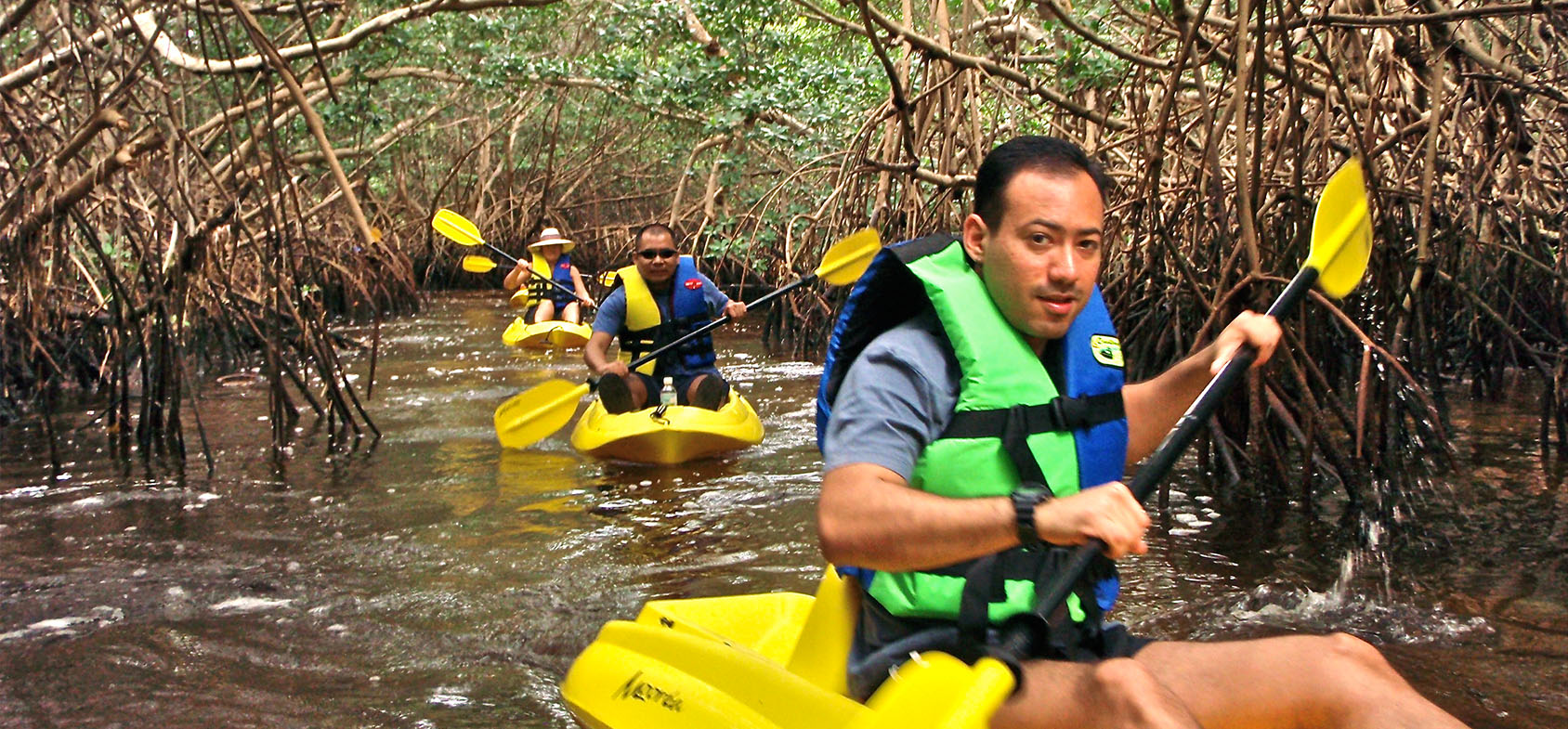 Jewels of Yucatan and Campeche
A broad sweep of Yucatan and Campeche in Mexico, beginning in the capital city of Merida, includes travel up the Celestun estuary to view the pink flamingoes, visits to the ruins of Uxmal, Chicanna, Edzna and the magnificent Calakmul Biosphere Reserve.
Day 1 Thursday: Arrival in Merida. Enjoy the wonderful Yucatecan dancing and music at the Serenata concert in Santa Lucia park. Overnight Hotel Casa del Balam.
Day 2 Friday: Morning visit to the recently consolidated archaeological site of Dzibilchalt&uacuten, (20 min. from Merida) and its multi-faceted museum. Afternoon tour of Merida including a visit to the Regional Museum of Anthropology.
Day 3 Saturday: Depart for Celestun (1 1/2 hrs.) to board boats and travel up the estuary to view the pink flamingo colony and many other shore birds. Enjoy a seaside lunch before the afternoon drive to Uxmal (2 1/2hrs. aprox.). Evening free. Overnight Hotel Hacienda Uxmal.
Day 4 Sunday: Morning visit to the archaeological site of Uxmal. After lunch visit the ruins of Kabah. Evening Light and Sound Show. Hotel Hacienda Uxmal.
Day 5 Monday: Depart for the drive south to Chicanna (4 hrs.). Arrive at the lovely EcoVillage Chicanna Ramada Resort. Afternoon visit to the archaeological site of Chicanna.
Day 6 Tuesday: All day visit to the Calakmul Biosphere Reserve with picnic lunch. The ruins of Calakmul, once one of the foremost Maya cities, are impressive and we will have ample time to explore them. There will also be many opportunities for birders and natural history buffs to observe the enormous variety of avi-fauna. Overnight at the EcoVillage Chicanna Ramada Resort.
Day 7 Wednesday: After breakfast drive west to Escarcega, then north along the Gulf of Mexico to the small fishing town of Champoton for a sea-side lunch. Visit the archaeological site of Edzna en route to the city of Campeche, where remains of the colonial sea-wall fortress still stand. Overnight at the Hotel Ramada.
Day 8 Thursday: Early departure for the Merida airport (2 hrs.) and flights home.
All tours are led by specialized guides.
The Jewels of Yucatan and Campeche tour includes:
- Land transportation in air-conditioned vehicles.
- Accident insurance during the tour.
- Specialized tour guide.
- Entrance fees to sites and boat tour.
- Hotels, including gratuities for bellboys and maids.
- Meals as mentioned in the itinerary.
Not included:

- Beverages
- Telephone calls
- Personal laundry

Suggested items to bring along:
- Insect repellent
- Sunscreen (preferably biodegradable)
- Binoculars
- Hat
- Raincoat
- Comfortable clothes
- Bathing suit
- Walking shoes
- Small towel.
SEE VIDEO
Email us today asking for our tours.
---
View some examples of the other tours we provide, keep in mind that our "forte˜" is the creation of "ONE-OF-A-KIND" TOURS, designed with your needs and interests as the most important ingredient.
Calle 3 No. 235 x 32A y 34
Col. Pensiones C.P. 97219
M&eacuterida, Yucat&aacuten, M&eacutexico.
Tel: (52) (999) 920-2772
Tel: (52) (999) 925-2187
Fax: (52) (999) 925-9047